BRISBANE PLASTIC INJECTION MOULDING SERVICES
Your Custom Plastic Manufacturing Solution
COMPETITIVE PRICING OPTIONS
We operate our business with low overheads, fast response and lead in times and offer smaller runs.
This allows us to offer customers affordable, sustainable, custom injection solutions.
AUSTRALIA WIDE DISTRIBUTION
Moreton Corporation distribute to customers throughout Australia from our Redland Bay plastic manufacturing facility, on Brisbane's Bayside.
Looking to keep your product quality high and on-shore, give us a call
FREE CONFIDENTIAL CONSULTATION
We can offer you an online virtual consultation or come on site, a tour and a free consultation.
Confidentially discuss your product specifications and learn how we can help you bring your idea to life.
COMMERCIALISE IDEAS TO LIFE
We specialise in supporting our customers to bring new product ideas to life.
Our competitive pricing and sharing of knowledge, means we support entrepreneurs to 'give ideas a try' and give you the best start!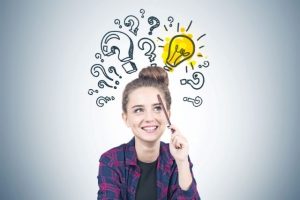 SHORT & LONG RUNS
We have the manufacturing ability to do short and longer manufacturing runs, allowing us to prioritise urgent orders.
Coupled with our efficient packaging and shipping solutions means increased profit for you!
SELECTING PLASTICS
Need help select the right material for your product?
We offer all grades of plastic including Polyvinyl Chloride (PVC), Polypropylene (PP), Acrylonitrile butadiene styrene (ABS), High-density Polyethylene (HDPE), Styrene acrylonitrile resin (SAN) and more.
BYO FREE MOULD TRIAL
If you have a mould, metal die or product tool already made, we will happily run a free manufacturing trial for you so you can see the quality of our finished products.

If you are looking at changing plastic manufacturing companies this is a great start.

TOOL & MOULD MAKING
We have a trusted network of tool makers and moulders in Australia and overseas. You retain ownership of your moulds and all intellectual and property rights.
We guarantee your moulds will only ever be used to manufacture products for YOU.
MACHINE CAPABILITIES
We have a wide variety of custom plastic injection moulding machines ranging from 150-300 tonnes clamping pressure.
Our manufacturing facility allows us to make everything from small caps and lids to larger boxes and storage solutions.
QUALITY PRODUCTS
All our machines are operated by senior skilled technicians, with a three-stage quality assurance process in place to ensure efficient, consistent, quality products are delivered in a timely manner every time.
QUALITY MANAGMENT SYSTEMS
We maintain quality management systems and have a stringent Quality Plan in place. We have experience manufacturing products for customers with TGA approvals, patents and WaterMarks ensuring all quality requirements and processes are achieved.
CONTINUOUS IMPROVEMENT
Once your product is commercialised our guidance and advice doesn't stop there. We continue to work with you to refine manufacturing processes and add value to your product, keeping you ahead of your competitors.
ASSEMBLY & WAREHOUSING
We can store your products for you, we can even assist with labelling, assembly of product parts, packing and dispatch to your customers, should that be of interest.
DIRECT DISTRIBUTION
We understand how important it is to be a seamless and invisible part of your supply chain, we can direct ship to your customers, saving you time and money – which is why we get a myriad of word-of-mouth referrals.
Do you need a plastic manufacturing solution for your new product? Get in contact with us today.